Settled in small alleys or old apartments and buildings, hidden bars in Saigon certainly surprise customers with their unexpected attraction and mind-blowing creativity in mixology.

Similar to any modern urban area in the world, Ho Chi Minh City (some would like to call it Saigon) owns a vibrant nightlife you cannot miss.
Settled in small alleys or old apartments and buildings, hidden bars in Saigon certainly surprise customers with their unexpected attraction and mind-blowing creativity in mixology. Here are some recommendations favored and advocated by local patrons, which always guarantee good times, may it be with friends or loved ones.
Layla – Eatery & Bar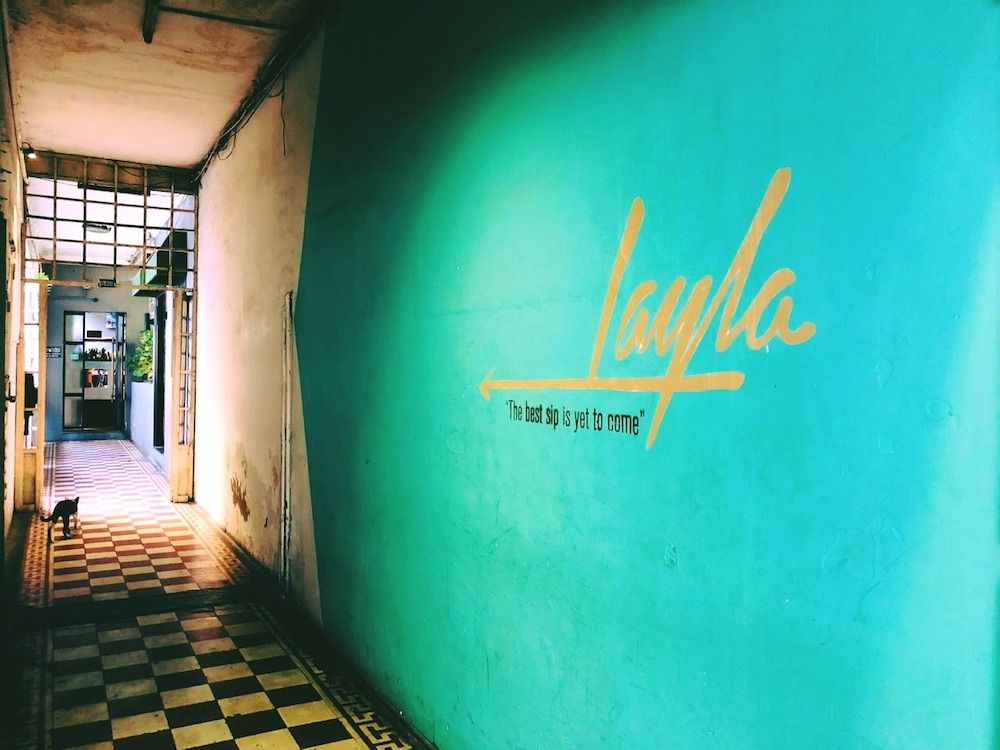 Located in an old building in Ho Chi Minh City, Layla aims to share their simple pleasures of life – the passion for food and the love for drinks. The bar is classy-designed with a huge collection of wine and spirit. The bartenders are well-trained, friendly and know-how to offer matching drinks for customers. Speaking of cocktails, you definitely should try "The Porn Star Martini"; let's keep it a mystery till you actually experience it.
Layla Eatery & Bar is an unexpected vibrant bar hidden in the heart of Saigon, helping you get away from a busy world outside and enjoy the night to the fullest. The place is strongly recommended by both locals and foreigners. Don't forget the happy hour in-the-mix from 5:00p.m to 8:00p.m Monday to Saturday.
---
Saigon Cocktails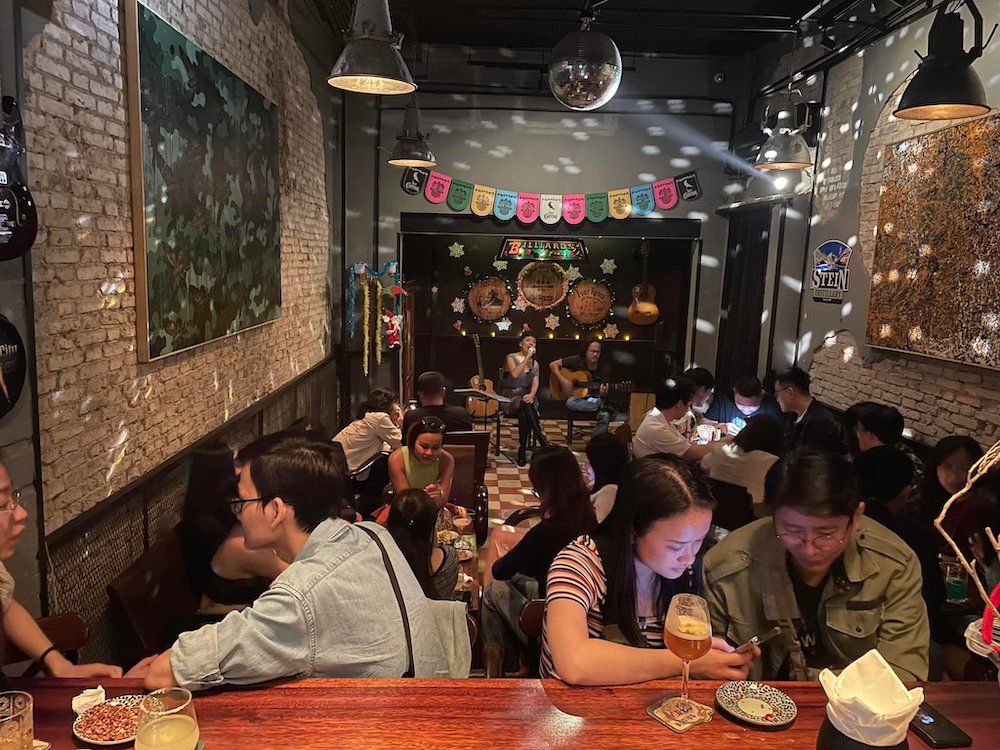 If you are not a regular, it's difficult to notice a small alley, located on Lê Thánh Tôn Street, leading to a local casual bar named Saigon Cocktails. Saigon Cocktails was established by a famous guitarist from a Vietnamese nu-metal rock band (Microwave). The bar brings about a vibe of free spirits just like its founder. Besides the desire for delicious cocktails, customers love to spend time at Saigon Cocktails to relax, to talk, or simply to sit silently and enjoy music on their own till midnight. This place also displays impressive paintings created by popular local artists.
Regarding cocktails, Saigon Cocktails is a perfect place for true cocktail lovers who crave bold flavor and long-lasting aroma lingering in their mouths. If you are not so good at drinking, feel free to talk to the bartenders so that they can adjust to your preference. Sin City and Manhattan are two of the popular drinks you should try at Saigon Cocktails.
---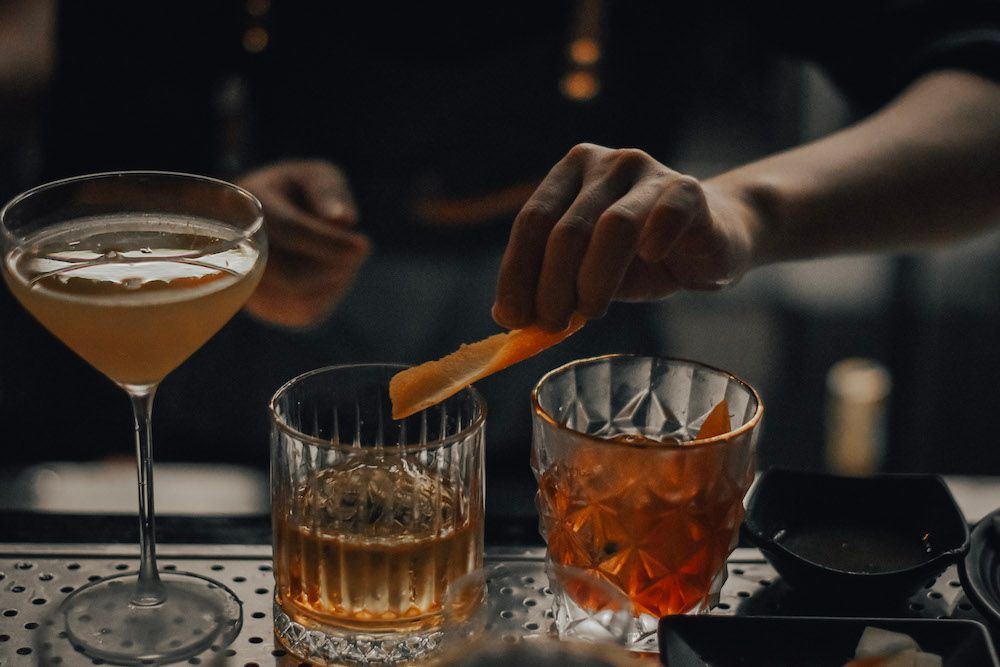 To-hidden cocktails bar is a new name among hidden bars in Saigon. The owner of To bar is a young man who was inspired by Japanese culture. Instead of selling drinks, he aims to sell the experience through each and every cocktail he creates. The bar brings about an easy and friendly ambiance right at the time you enter the place. You are always welcomed with warmth by the wholehearted owner and the staff; they always check on customers to make sure the drinks are suitable.
The bar's signature is Nadeshiko, made with Japanese crafted Gin, combined with green tea, edible flowers, and herb to create a light aroma of spring. Besides their regular drinks on the menu, To's owner usually creates new and special recipes which require your courage to try. Have you ever imagined trying a durian cocktail? You can challenge yourself with Dorianguni, a new combination of Vodka and durian bringing a whole new experience. Their selection of garnishes is also handmade to ensure quality.
---
NOMU Izakaya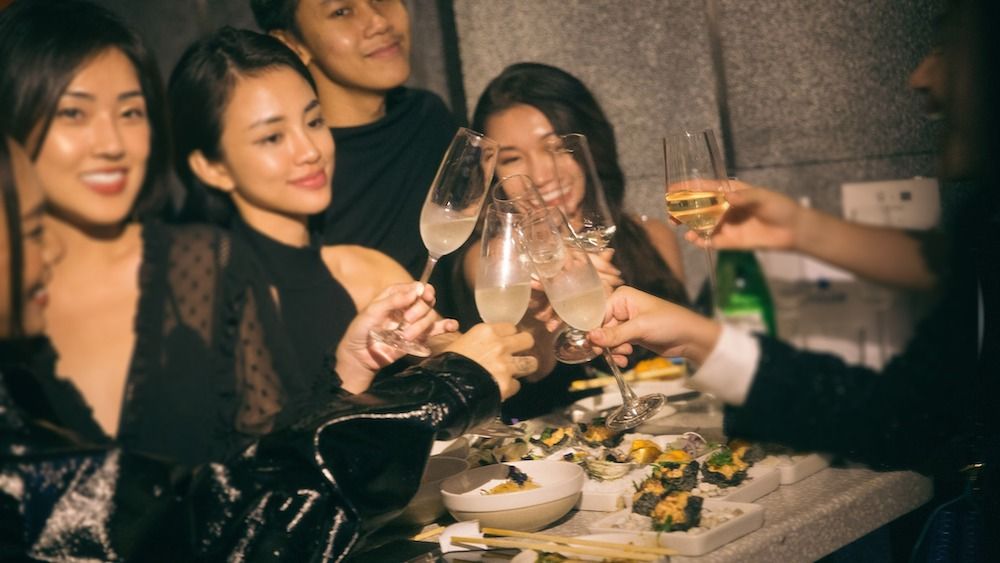 Inspired by Izakaya style – a type of Japanese after-work casual bar, NOMU provides a nice place to hang out, relax, have good food and drink. The feature of NOMU is a consolidation of fine dining restaurants and bars. What makes NOMU different is a selective yoshoku menu (Western-influenced culinary style) which is delightful and mouthwatering. The must-try item in the menu is Foie Gras & Unagi Toast, the light sweet Unagi topped on crunchy toast and wasabi sauce will melt your heart.
Speaking of drinks, one of the best sellers at NOMU is Juicy Gimlet, a Japanese craft Gin mixed with fruits, light and easy. If you are a fan of truffles, you can not miss Gin & truffle. White truffle oil is sophisticatedly blended in Irish Gin, touched with apple juice, green tea and citrus will blow your mouth.
---
52/3 Kitchen & Bar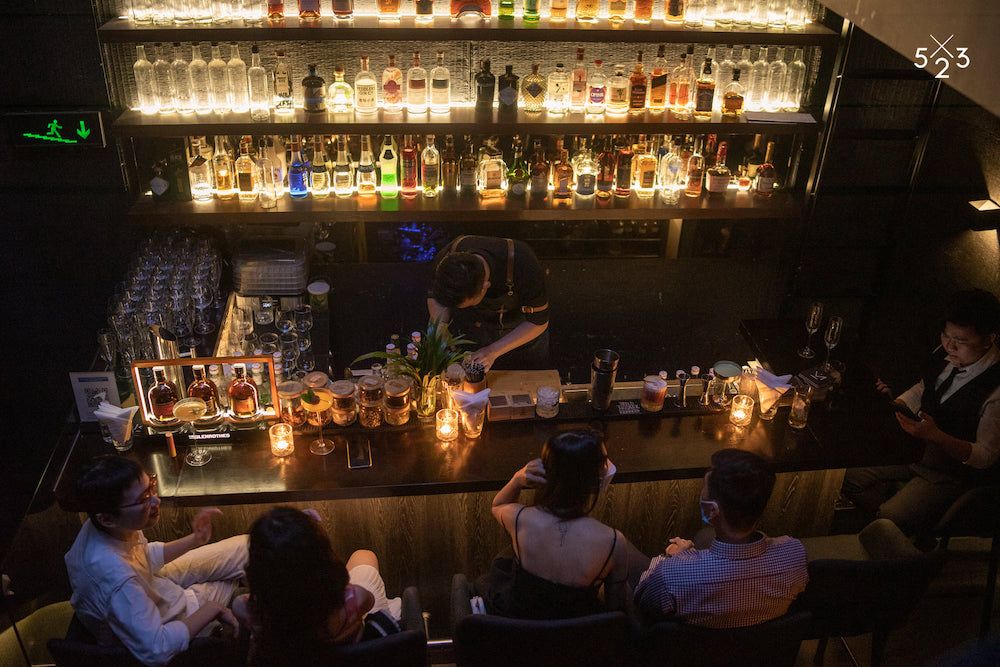 52/3 Kitchen & Bar is one of the best-known Bespoke Cocktails Bars in Saigon. The place is centrally located in District 1 yet it's a bit tricky to find. You need to walk down alley no. 52 to look for a dark exterior door leading to the bar.
52/3 Kitchen & Bar provides a comfortable seating arrangement and cozy atmosphere for patrons. Whether you want to bond with friends, or just need a place to drink and reflect, the place can treat you well. Live Jazz also plays an important role in setting the vibe at this bar.
Since it's a Bespoke Cocktails Bar, communication between the bartenders and customers is definitely important to inspire and create suitable drinks. The bartenders at 52/3 Kitchen & Bar display their extraordinary professionalism, great command of English, and great conversation-making. This is a cocktail place you shouldn't miss whenever you visit the center of Ho Chi Minh City.
---
Rabbit Hole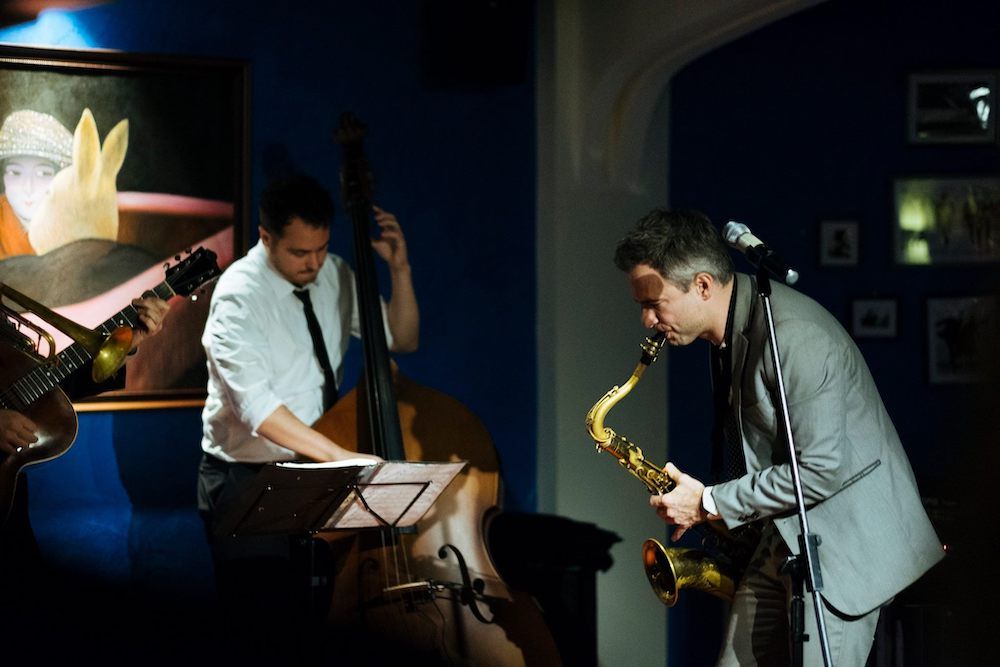 Rabbit Hole is an avant-garde classic cocktails bar in Saigon. The bar is inspired by the concept of Alice in Wonderland, hiding in the basement of a restaurant in the heart of Saigon. Walking over the black door, you will enter a spacious room with a comfortable seating arrangement. The colors and decorations remind you of modern American bars. You can find a relaxing atmosphere at Rabbit Hole, escaping from noisy streets, having a good cocktail, and listening to live Jazz.
Save your note for some helpful information:
---
Telephone bar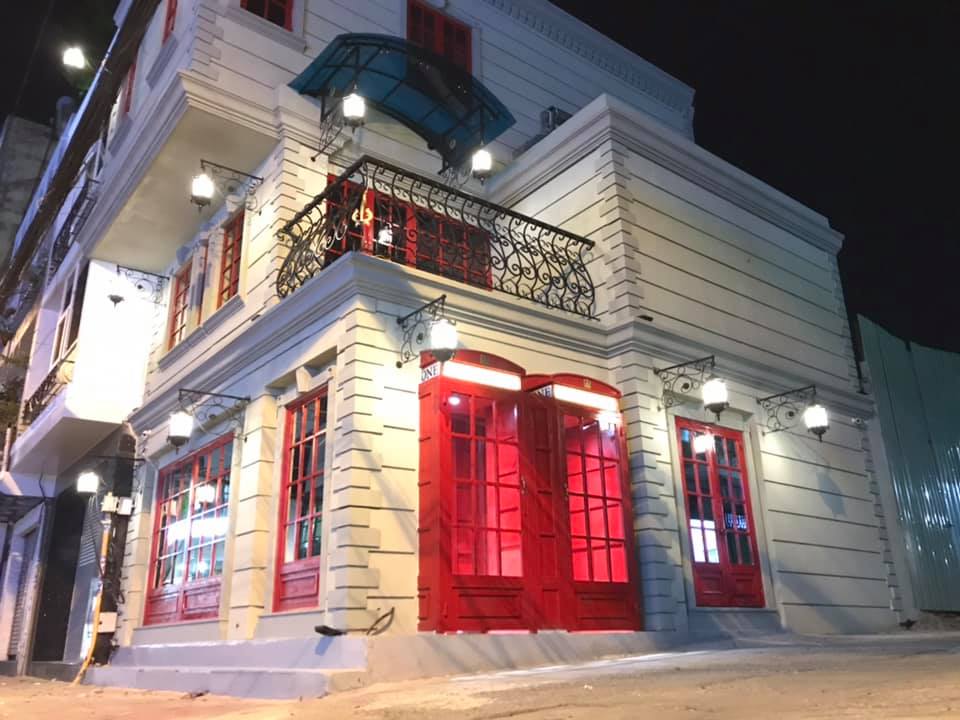 Telephone bar is a Speakeasy bar in Saigon, established in 2019. There's no signboard or any signal to help you realize this is a cocktail bar. The room is cozy and well-decorated, suitable for either dating or individuals. Despite the Kingsman look, the bartenders at the Telephone bar are really friendly and helpful. They always try to communicate with customers while making drinks. This bar is fitting for fans of classic cocktails and whisky base.
By Hao Le for http://www.Local-Insider.com

Are you planning a trip to Vietnam ? We invite you to contact us at MustSeeInVietnam@Gmail.com and to visit the No 1 Vietnam Travellers Podcast website https://www.whataboutvietnam.com. https://www.Local-Insider.com and https://www.VietnamTravel.com
Thank you for following us, for your Likes, your comments and for sharing with your friends. Visit us on Facebook https://www.facebook.com/mustseeinvietnam/