We are always looking for ideas to brighten up our daily lives and make things different. This morning we present to you a good cafe – restaurant of HCMC … The Refinery. Leave us your comments and share your discoveries of Vietnam with #MustSeeInVietam Community. Your Editor #Vietnam #Food
Can you believe in a cute, tranquil spot in the very heart of Saigon? A time to sit and recharge, to watch the world go by, relaxing and anticipating the delights and decadence of the dishes to come.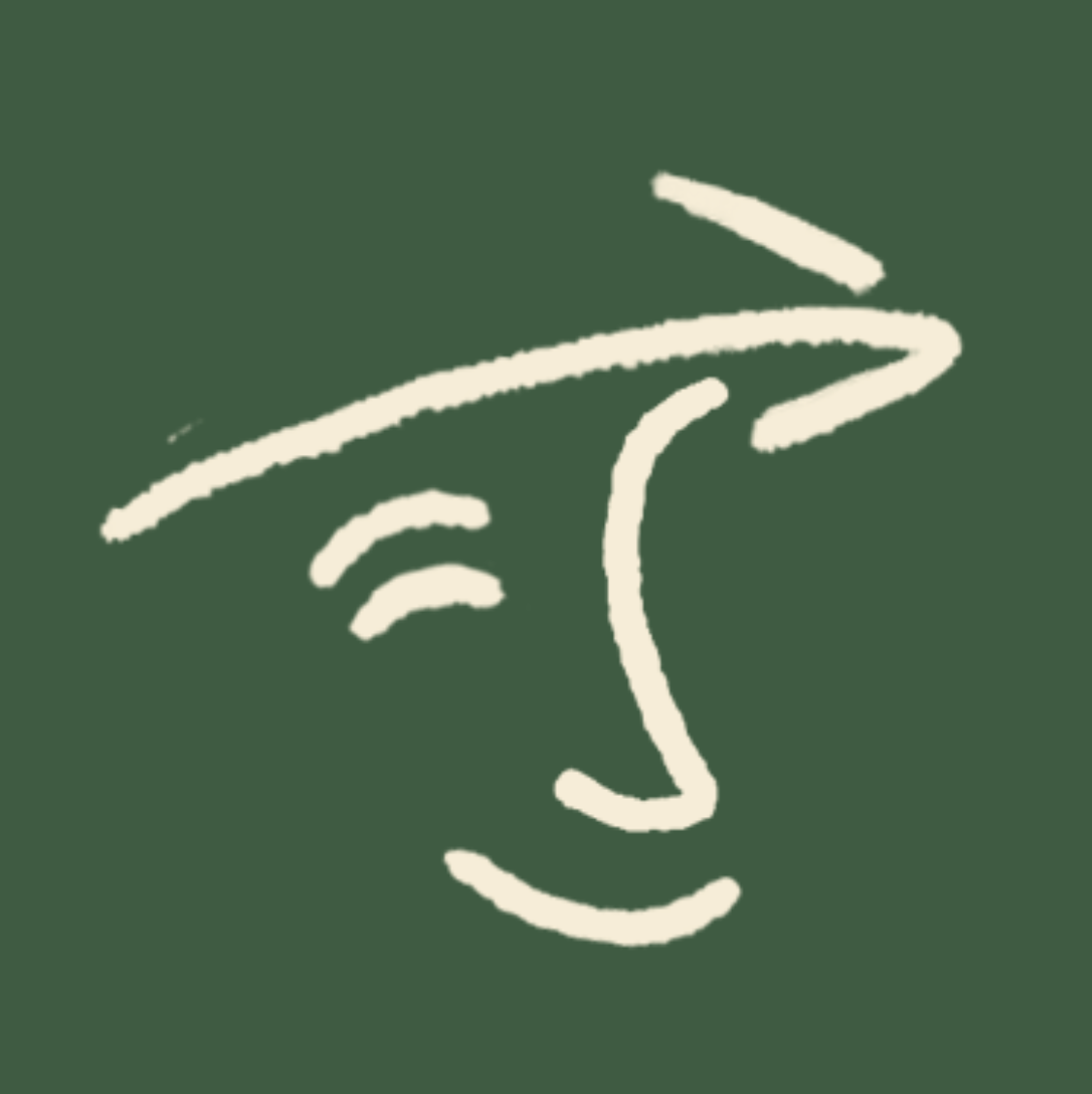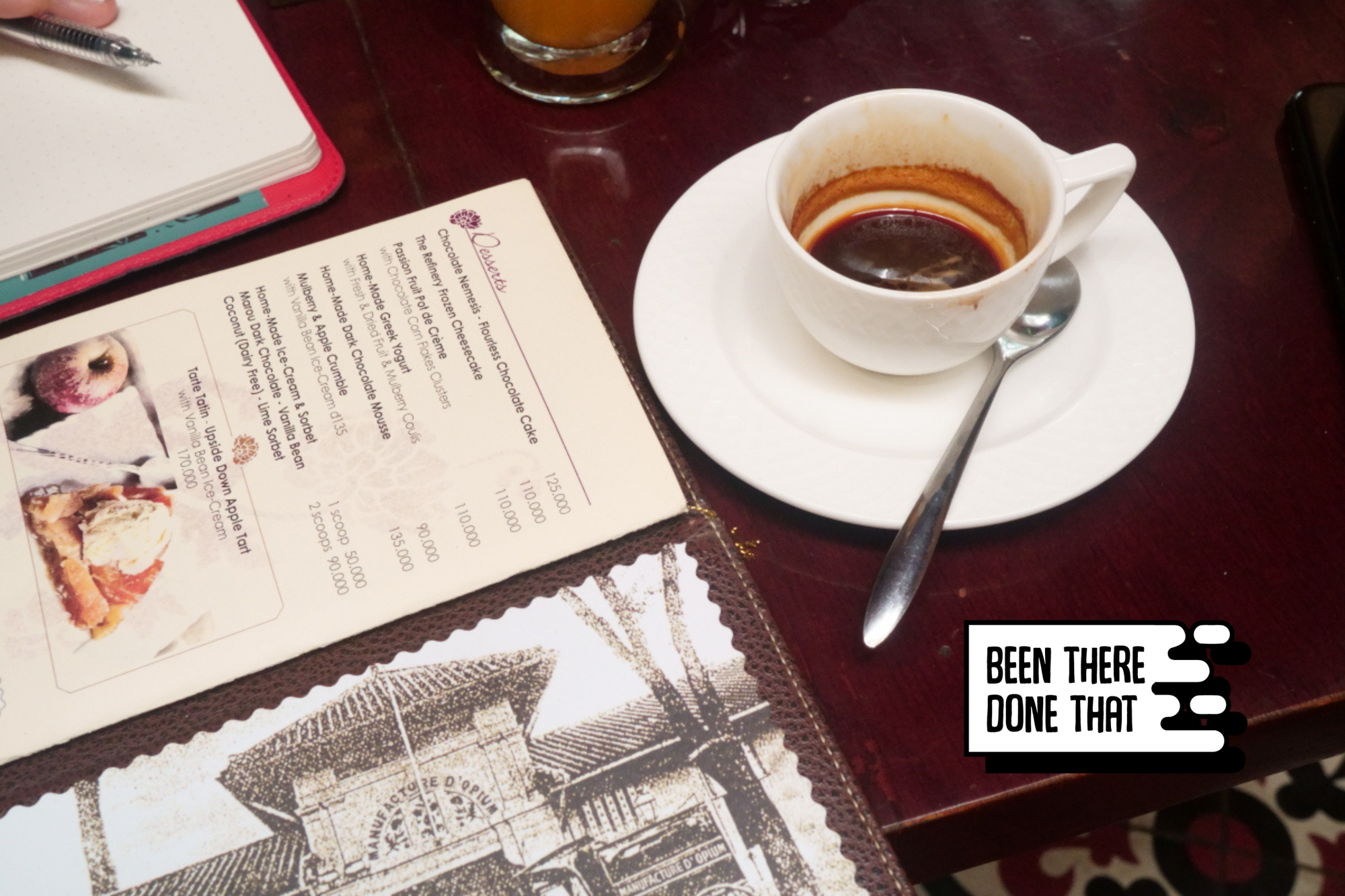 We got to The Refinery, a French Brasserie and Wine Bar, on a casual Thursday, while Hai Ba Trung Street was hectic as usual — with people rushing to work, vehicle noise, and street calls. The restaurant lies tucked away in a secluded courtyard — hardly did I believe there is a pleasant place just a few steps from one of Saigon's most crowded streets.
Time goes slower in the historic space.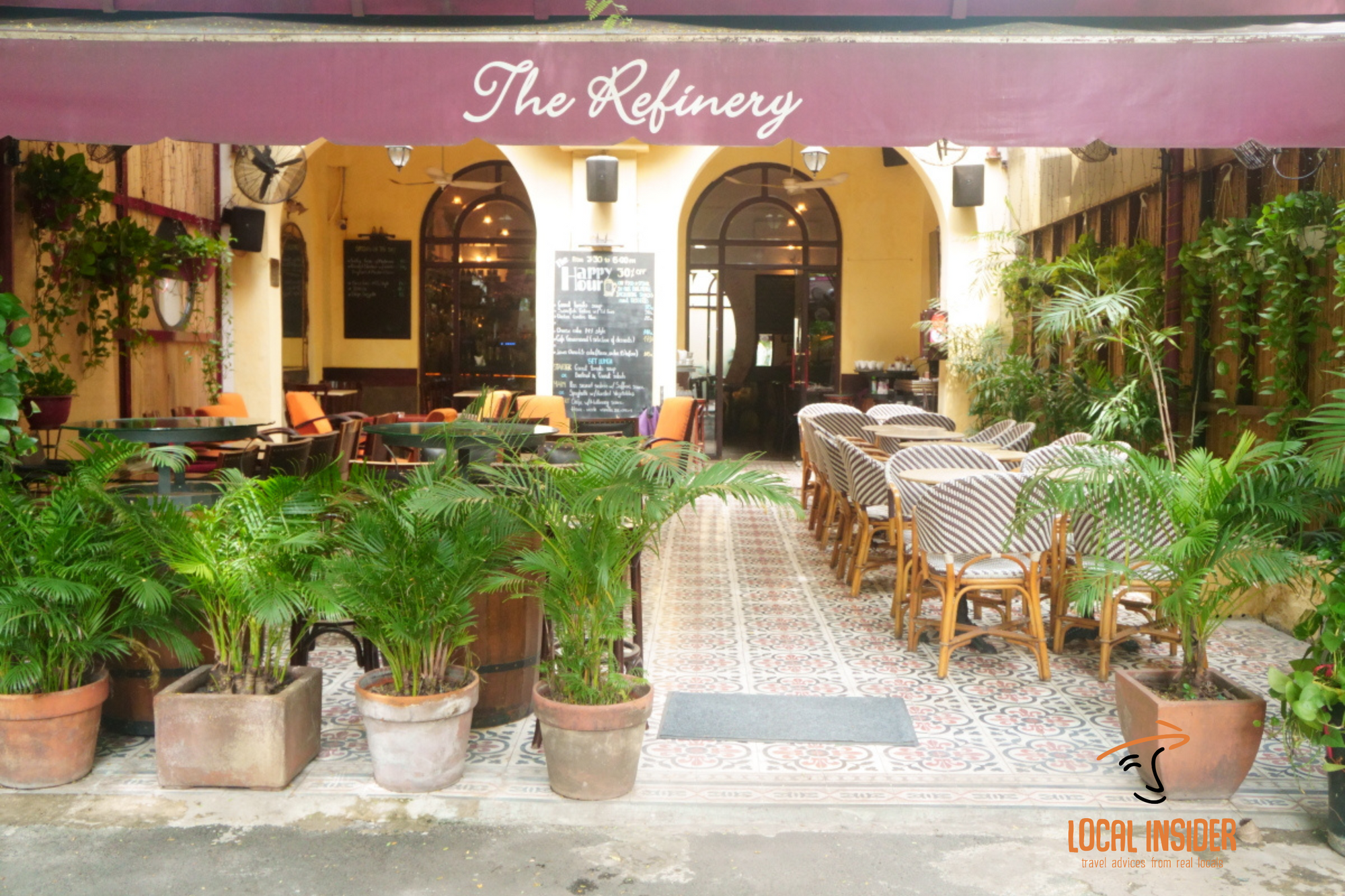 A bit of backstory. The 74 Hai Ba Trung Alley, known back then as "La Manufacture d'Opium," was built in 1881, a few hundred meters away from Saigon Opera House. Now, this Opium factory is home to Saigon's one-of-a-kind eateries, while the opium administration building, "La Régie de l'Opium," still stands at the end of Ham Nghi Street, facing the river.
Making excellent use of a historic location, Saigon's old "Manufacture d'Opium" (1881), The Refinery was built 17 years ago, designed, and decorated locally with custom-made furniture and lighting in the most fantastic Paris bistro tradition, remains a French novel set in Paris in the 19th century. You can read more about the alley's story here.
A charming mix of old and new.
We were lucky to meet Saigon's iconic eateries founder, Ms. Noelle Carr-Ellison, and talk about her fascinating journey with F&B scenes in Ho Chi Minh city. In the rise of Bistronomy, Noelle and her partner decided to infuse this Parisian restaurant concept that combined Bistrot dishes cooked with haute cuisine methods in her newfound, The Refinery. The vision is to make high-quality meals in a comfortable atmosphere accessible to everyone in Ho Chi Minh.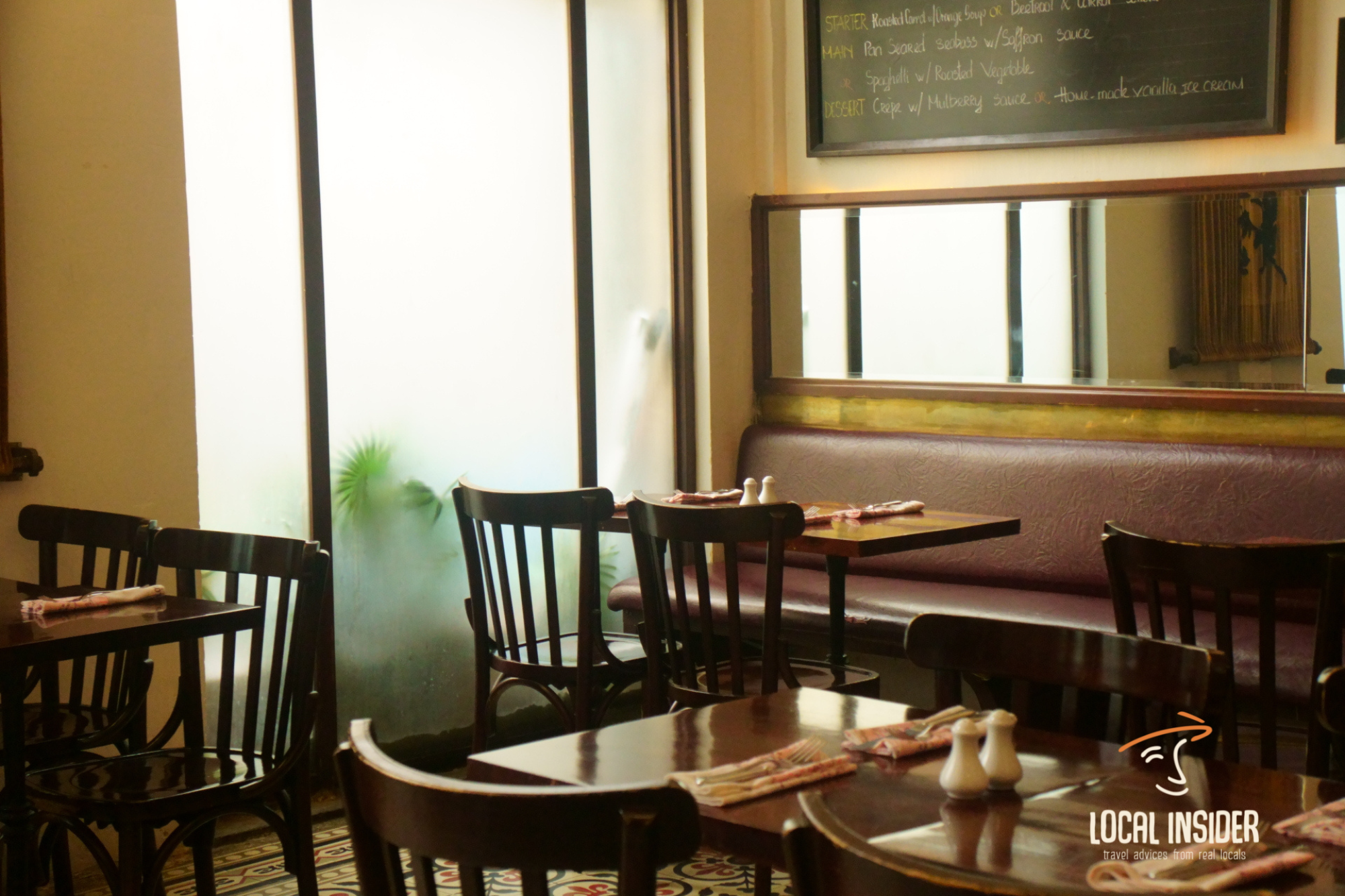 Though food always takes the spotlight, I believe factors such as music, lighting, artwork, and spacing will co-create the experience that wins every heart.
The Refinery is a charming mix of old and new that evoke interest and a sense of homeliness with a touch of glamour thrown into the mix.
The photography hanging on the walls set the mood to portray its historical background. They dim the lights, set tables out nicely, and select good music—all combine to create comfort, intimacy, and romance for their guests.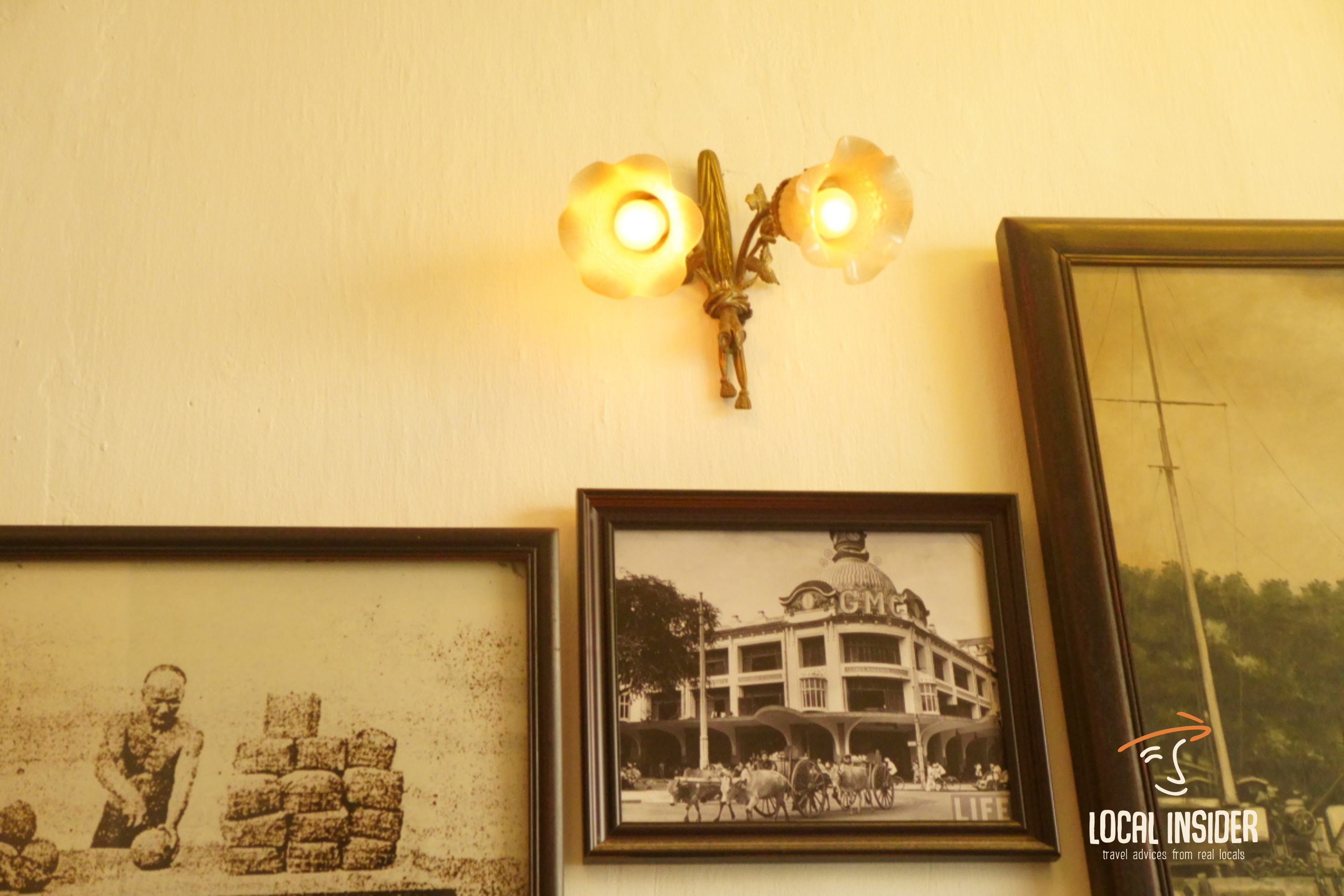 💡
The Refinery indoor space is a perfect choice for a first date. If you happen to show up early and have some leisure time, ask the staff to explain the photograph's stories and surprise your date later 😉.
That French vibe.
The Refinery offers a large covered outdoor Parisian vibe terrace, comfy armchairs to relax the day out, and a beautiful interior with many original architectural features that match the color palette of the landscape. The ambiance comes from the guests, their conversations, and the clinking of glasses and cutlery.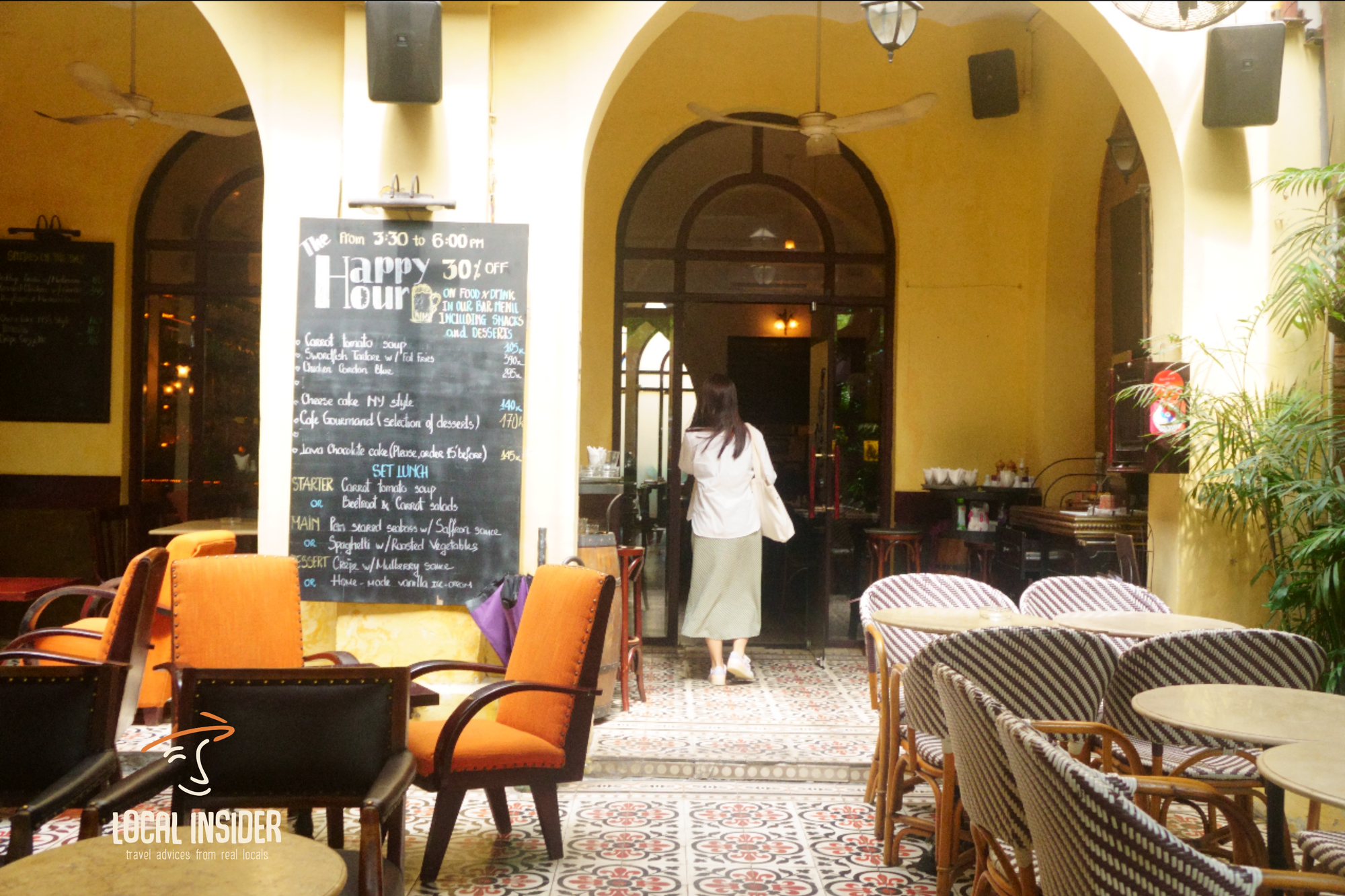 There is something so luxurious about just being there, at the moment, soaking up the incredible atmosphere that only belongs to Paris. You can instead enjoy a book, catch up with a long-time-no-see friend, or sit still and let the time go by.
The culinary delights.
Now for the significant bit, the food! It was hard to choose what to order; everything on the Menu looked equally delicious to me. The restaurant renovates the Menu with skilled chefs every three months. Some dishes remain, while others are refurbished to meet the season change and please their guest. It is no surprise how they consistently delivered the same high, expected quality for 17 years.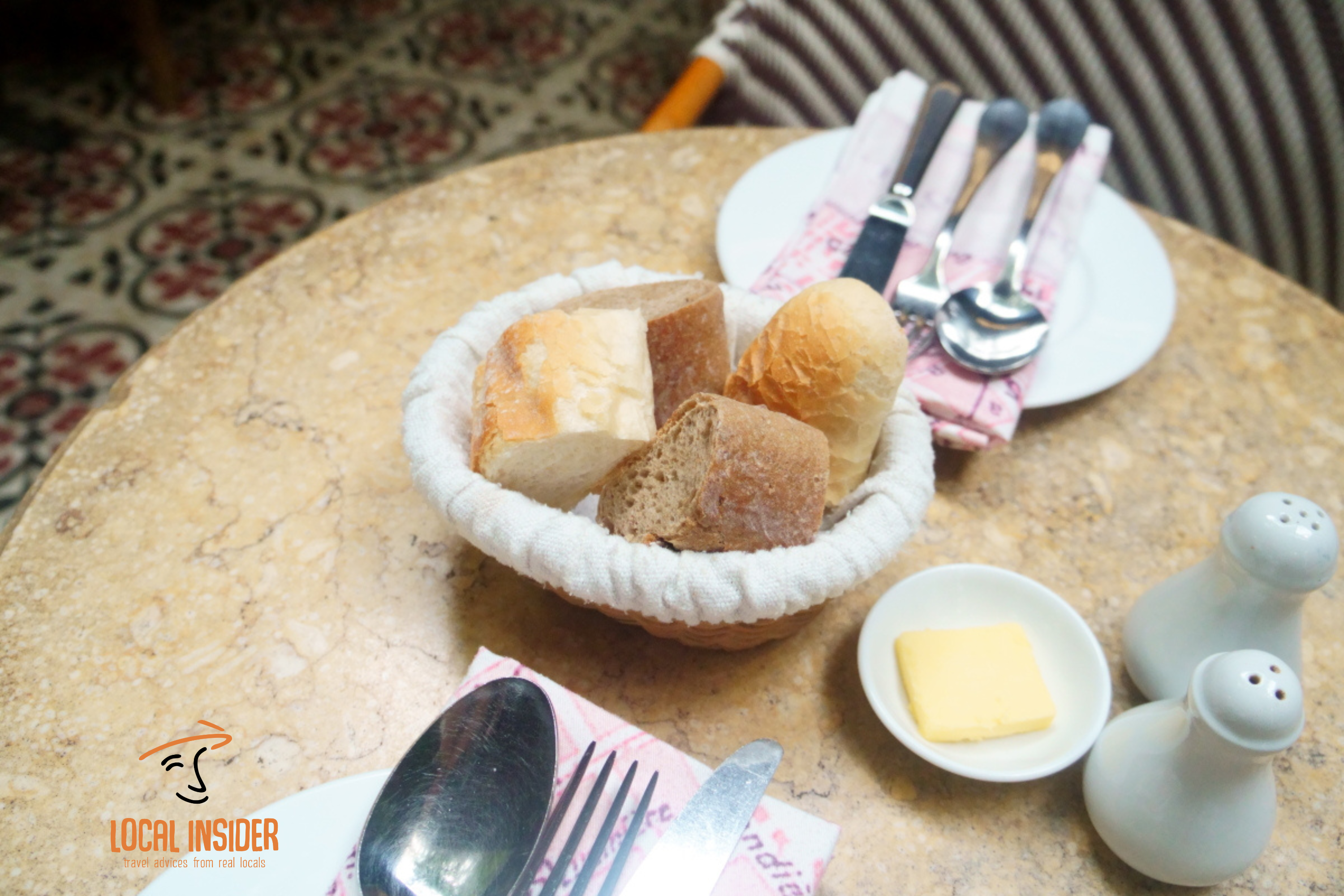 As a pescaterian, I'm quite a sucker for deciding on a dish that fits my appetite, therefore, Noelle did me a favor. She offered me The Refinery's signature Black Risotto, an unusual yet shimmered Italian dish with a twist on the scallop, delivering a solid taste of the sea. The dish is simply light, aromatic, and creamy; every spoon is a sheer delight to be savored.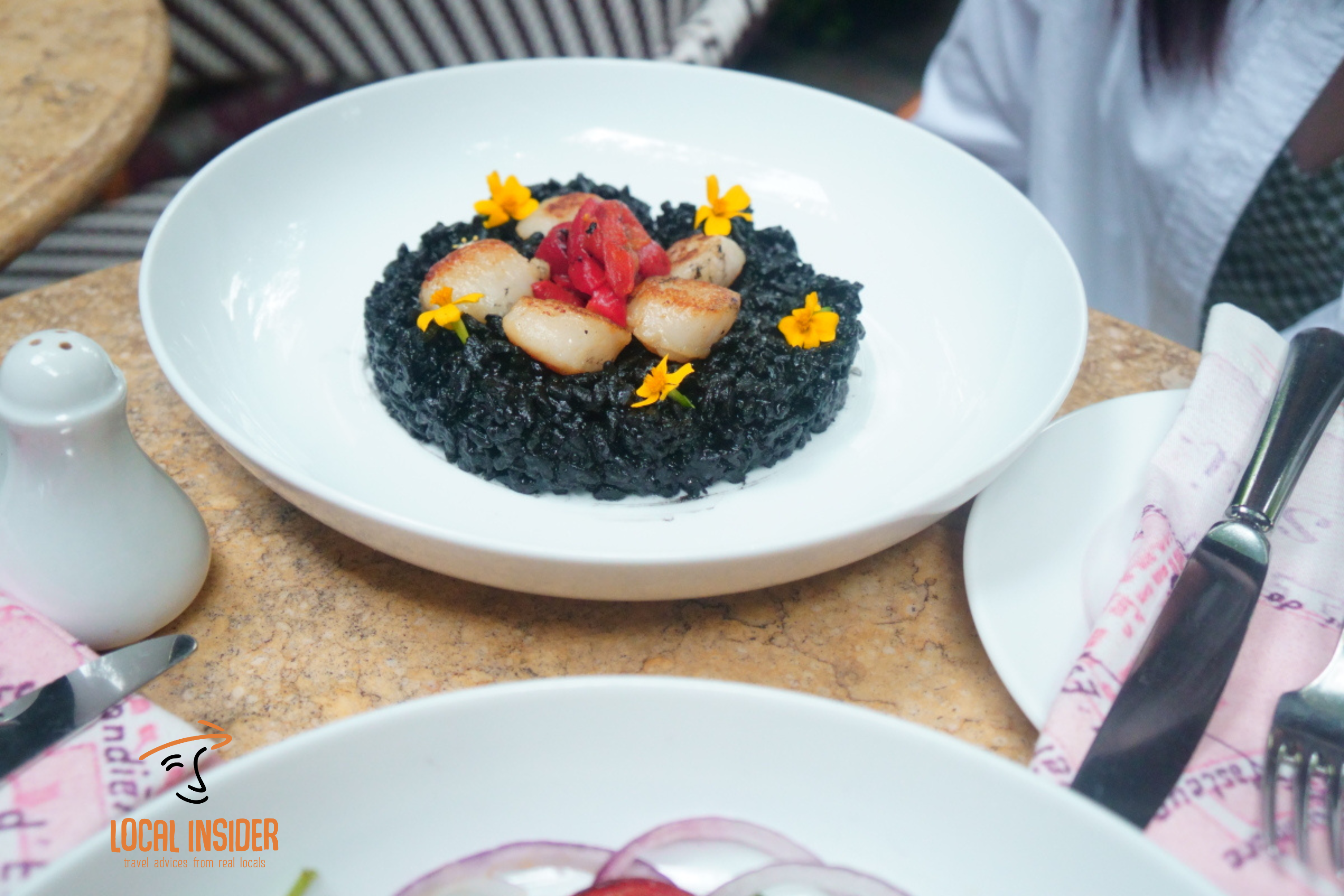 💡
You'd better enjoy Risotto while it's still warm, as it begins to lose the creamy texture as the cooked rice absorbs the remaining liquid.
My friend had a heavy breakfast, so she went with Slow Roasted Chicken & Avocado Salad. The flavors were so divine, rich, and sumptuous that even though the serving size was generous, we didn't want it to end. The interesting twist on authentic French dishes and the fresh, highly selective ingredients guarantee an unforgetful gastronomic experience for us.
💡
The serving size was generous; you shall go as a group of 3 or 4 or go with an empty stomach to share and taste a complete course to embrace the whole experience.
We now have a new favorite place to dine in, the city's most crowded area. I will be a regular here on coming leisure days, happily enjoying the culinary delights the Refinery offers. Please do yourself a favor and try it; you'll be glad you did.
This article was written by The Locals of Local-Insider.com
Must See In Vietnam is looking for stories from the Vietnam Expat Community. We would be delighted to publish your Experiences . Write to us at MustSeeInVietnam@Gmail.com
Million of Thanks for following us, for your Likes , Loves, for your comments and for sharing with your friends. Visit us on Facebook https://www.facebook.com/mustseeinvietnam/
We Welcome advertisers as Must See In Vietnam is a non-profit blogger and your support will will allow us to pursue our mission and even to hire young journalists to allow SME Vietnamese Businesses to have visibility all over the world!